Thanks! Please check the following:
Please read carefully! All purchases are final. Refunds will not be provided under any circumstances.
•
System requirements
•
License agreement
•
Refund policy
•
Purchase process
•
Pricing
•
Paddle
•
Customer support
System requirements
All the stacks sold through this website require
RapidWeaver
and the
Stacks
plugin. They will not install or work with any other publishing platforms (like Flow, Drupal, Blocs or Wordpress).
We recommend you aim towards installing the latest version of RapidWeaver that your computer is capable of running (preferably RapidWeaver 7 or greater) and Stacks 3 or later. Both are a separate purchase if you do not own them already.
Stacks4Stacks generously provides you fully-functioning free demo versions of everything sold on this website. This enables you to fully test addons before committing to a purchase. There are no time or functionality limitations applied.
If you cannot get the free demo version to work, DO NOT proceed with purchasing the stack - because the purchased stack is unlikely to work any better for you. Please
request
technical assistance first.
License agreement
You may use a purchased stack an unlimited number of times in personal or commercial projects and request technical support.
We permit you to install stacks onto all computers that you own. You are permitted to make private archival backup copies (e.g. iCloud, Disk Blaze, Google Drive or Dropbox).
You may not resell, redistribute or make a stack available for download, remove copyright credits, license information, or claim the stack to be your own creation. This includes free stacks, demo stacks or paid stacks, in modified or unmodified states.
The software is provided "as is" without any implied or expressed warranty of merchantability or fitness for purpose. In no event shall the authors or copyright holders be liable for any claim, damages or other liability, whether in an action of contract, tort or otherwise arising from, out of or in connection with the software or the use or other dealings in the software.
Refund policy
By purchasing from this website, you agree that your purchase will be available immediately via digital download and that you waive your statutory right of withdrawal.
All purchases are final. Refunds cannot be provided (we physically cannot un-download or remove stacks from your computer) under any circumstances.
You are reminded to make use of the free demo versions already provided on the website, to fully evaluate stacks for compatibility and suitability
before
making a purchase.
If you cannot get the free demo version to work, DO NOT proceed with purchasing the stack - because the purchased stack is unlikely to work any better for you. Please
request
technical assistance first.
Be certain that the stack you are buying is actually the one you want, and that you don't already own it or are confusing it with another stack of similar name or functionality.
Purchase process
The checkout system is provided by
Paddle
. An attempt is made to display prices in your local currency, with relevant taxes applied.
To complete your order, you must supply a valid email address. Your purchase receipt and download link will be sent to this address you supply. If you do not receive your purchase shortly after completing it, please carefully check your spam or junk mail folders.
Your purchases are available to re-download at anytime, via this secure
order lookup page
.
Pricing
Prices shown on the website include any applicable VAT or sales tax. You will be sent a full receipt by email. Charitable and bulk discounts may be available on request. Please get in touch if you have any queries about our pricing.
Paddle
Our order process is conducted by our online reseller
Paddle.com
.
Paddle.com
is the Merchant of Record for all our orders. Paddle provides all customer service inquiries relating to order processing. Paddle also provides an order lookup system, commonly referred to as your
Paddle Account
.
Customer support
If you have questions that relate specifically to a stack, you should make contact via the
contact page
.
General questions can be asked on the
RapidWeaver Community Forums
.
CheckMate uses a modern CSS-based flexbox system to align checkboxes and their associated labels. Items are arranged top to bottom and left to right using optional CSS columns. The end result is a robust and highly-flexible layout that'll work almost anywhere.

Another good feature is that you have lots of control over the size and colour of the checkboxes, letting you customise their style to match your existing theme. If required, the checkboxes can be appended to another part of the page, like a theme sidebar or ExtraContent container.

Content items purposefully don't receive any styling of their own, like borders, backgrounds or shadows. This gives you complete freedom to use other stacks (like 1-column stacks or Shady) to apply desired styling.


Example
This is a real working example of CheckMate. Use the checkboxes to hide or show t-shirt designs, based on colour. Of note, items that have been allocated more than one category can also be filtered.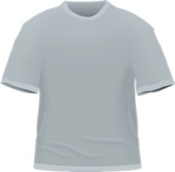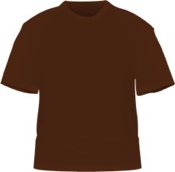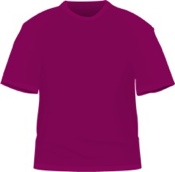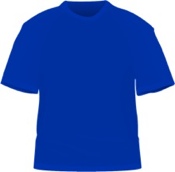 In the real world, you could easily include text against each item, links or 'add to cart' buttons. Each CheckMate item can comprise of any basic stacks; including text, Markdown, HTML, images, buttons, audio and video.
Setup
Follow these quick-start instructions for using CheckMate in your own RapidWeaver websites:
Install the stack in the normal way. Open your Stacks Library. Search for 'checkmate'. Drag and drop a copy of the stack into your page.
Press the uppermost button in edit mode to add checkboxes. Each checkbox comprises of a tag or category name and the label text to show next to the checkbox.
Press the lowermost button to add content items to your CheckMate stack. Assign one or more tags to each item, to correspond with checkbox items.
Tags are basically class selector names. Most commonly, you would use single words to 'tag' items and checkboxes. Giving an item a tag of 'apple' and then setting up a checkbox to toggle items tagged 'apple' would mean the checkbox would control the display of all items tagged 'apple'. It is possible to allocate multiple tags to items - just separate them with spaces.
Four item arrangement settings are available in the stack settings. Which ones you choose to use is a decision based on the type of content you want to display within CheckMate:
CSS Columns Better to use for items of different sizes (like blocks of written text). Items are tiled top to bottom, and then left to right, like newspaper columns. The end result resembles a Pinterest-style masonry grid.
CSS Flexbox Good to use for items of roughly the same equal size (like thumbnail images). Items are tiled from left to right and down the page.
Table A more rigid framework. Items have fixed widths and heights and are tiled from left to right and down the page.
Vertical List Items are stacked vertically in a single list, much the same as you see them presented in Stacks Edit Mode. No columns or grids are applied. Printed CheckBox stacks use this same layout too.
Accessibility
It is vitally important that all users to your website can fully navigate the page content. With this in mind, CheckMate supports selection of checkboxes using the keyboard tab key, and spacebar to select or deselect a checkbox. Screenreader software will read aloud the label of each checkbox. This ensures CheckMate can be used without aid of a mouse or touchpad. CheckMate is a particularly good stack to use in accessible websites and webapps.