Thanks! Please check the following:
Please read carefully! All purchases are final. Refunds will not be provided under any circumstances.
•
System requirements
•
License agreement
•
Refund policy
•
Purchase process
•
Pricing
•
Paddle
•
Customer support
System requirements
All the stacks sold through this website require
RapidWeaver
and the
Stacks
plugin. They will not install or work with any other publishing platforms (like Flow, Drupal, Blocs or Wordpress).
We recommend you aim towards installing the latest version of RapidWeaver that your computer is capable of running (preferably RapidWeaver 7 or greater) and Stacks 3 or later. Both are a separate purchase if you do not own them already.
Stacks4Stacks generously provides you fully-functioning free demo versions of everything sold on this website. This enables you to fully test addons before committing to a purchase. There are no time or functionality limitations applied.
If you cannot get the free demo version to work, DO NOT proceed with purchasing the stack - because the purchased stack is unlikely to work any better for you. Please
request
technical assistance first.
License agreement
You may use a purchased stack an unlimited number of times in personal or commercial projects and request technical support.
We permit you to install stacks onto all computers that you own. You are permitted to make private archival backup copies (e.g. iCloud, Disk Blaze, Google Drive or Dropbox).
You may not resell, redistribute or make a stack available for download, remove copyright credits, license information, or claim the stack to be your own creation. This includes free stacks, demo stacks or paid stacks, in modified or unmodified states.
The software is provided "as is" without any implied or expressed warranty of merchantability or fitness for purpose. In no event shall the authors or copyright holders be liable for any claim, damages or other liability, whether in an action of contract, tort or otherwise arising from, out of or in connection with the software or the use or other dealings in the software.
Refund policy
By purchasing from this website, you agree that your purchase will be available immediately via digital download and that you waive your statutory right of withdrawal.
All purchases are final. Refunds cannot be provided (we physically cannot un-download or remove stacks from your computer) under any circumstances.
You are reminded to make use of the free demo versions already provided on the website, to fully evaluate stacks for compatibility and suitability
before
making a purchase.
If you cannot get the free demo version to work, DO NOT proceed with purchasing the stack - because the purchased stack is unlikely to work any better for you. Please
request
technical assistance first.
Be certain that the stack you are buying is actually the one you want, and that you don't already own it or are confusing it with another stack of similar name or functionality.
Purchase process
The checkout system is provided by
Paddle
. An attempt is made to display prices in your local currency, with relevant taxes applied.
To complete your order, you must supply a valid email address. Your purchase receipt and download link will be sent to this address you supply. If you do not receive your purchase shortly after completing it, please carefully check your spam or junk mail folders.
Your purchases are available to re-download at anytime, via this secure
order lookup page
.
Pricing
Prices shown on the website include any applicable VAT or sales tax. You will be sent a full receipt by email. Charitable and bulk discounts may be available on request. Please get in touch if you have any queries about our pricing.
Paddle
Our order process is conducted by our online reseller
Paddle.com
.
Paddle.com
is the Merchant of Record for all our orders. Paddle provides all customer service inquiries relating to order processing. Paddle also provides an order lookup system, commonly referred to as your
Paddle Account
.
Customer support
If you have questions that relate specifically to a stack, you should make contact via the
contact page
.
General questions can be asked on the
RapidWeaver Community Forums
.
Many of the existing settings in the
ImageCaption
stack have been reused in this new stack, and in essence it can be setup in much the same way. A selection of open and close buttons are bundled with the stack, which you can make use of. ImageKiosk provides the option of using locally-sourced or warehoused images, in conjunction with fixed or responsive behaviour.
The ImageKiosk stack can be used multiple times on the same page, to construct a complete collage of images. It works with all major web browsers, including IE7, IE8, IE9, IE10, IE11, Safari, Firefox, Opera and Chrome. It comprises of one single stack that is easily dragged and dropped into a page - all of the available customisable options are displayed in the settings panel on the right.
Examples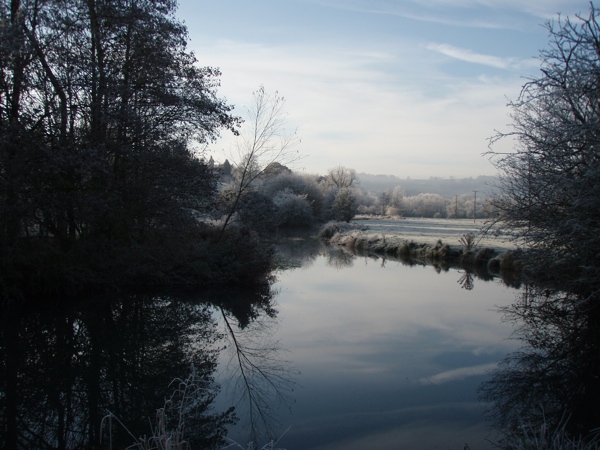 Normal
An example of the ImageKiosk stack using default settings
Left Button
This example is similar to the first example, except here we have set the toggle button to display on the left.
Image Button
An example using two images to toggle the caption open and closed.
Image Kiosk Link
The same as the previous example, but this time the ImageKiosk is set as a link to
Google.com
. The link layer is placed behind the caption container, so it does not interfere with text selection or links in the caption content.
Print output
When ImageKiosk stacks are printed or saved as PDF, the open / close toggle buttons will be hidden and captions are permanently displayed over the images.